This is a LIVE AUCTION - Come in, show us your driver's license, and we will give you a bidder card.  18% Buyer's Premium applies - discounted to 15% if you pay by CASH or timely CHECK. 
CAN'T MAKE THE AUCTION ? Join us for our preview at 1919 Greenspring Dr., Timonium, MD  21093 - fill out one of our bid sheets, and hand it to us.  Its simple.  Or, you may email us with your bids.  Click on the link to download a printable bid sheet.  Once its filled out, snap a photo with your tablet or smart phone and email it to us.
Absentee Bid Form
CLICK on the LINK BELOW, to access our online auction catalog.  You may leave an absentee bid using this portal. 
18% buyer's premium applies, discounted to 15% if you pay promptly with a good check.
You may either leave a bid, or bid "live" during our auction.  The lots will be sold in lot number order, and bidders may bid live during the auction.   
Bidders using this platform will be subject to an 23% buyer's premium, which will be discounted to 20% for prompt check payment.
CATALOG NOW AVAILABLE!
We are a NEW Online Auction Service
Our goal is to provide our clients with a painless, profitable means to sell their collection.  We do the work, and you reap the benefits.
Our partnership is founded on the shared experience of three auction professionals... each bringing their own unique set of talents and energy.  We are willing to go the extra mile to make sure that both buyers and sellers have a positive auction experience.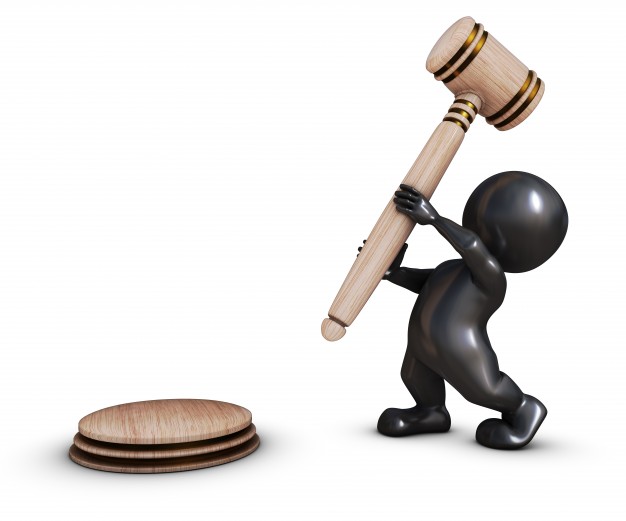 UPCOMING AUCTION
We are having a BOOKS, MAPS & MORE! auction... WEDNESDAY, AUGUST 29TH at 5PM!  We will be posting the online catalog on or about August 13th. Click on the PURPLE BUTTON to view PREVIEW PHOTOS for this auction.  We will be adding more and more photos as we get closer to the auction, so PLEASE KEEP CHECKING BACK!!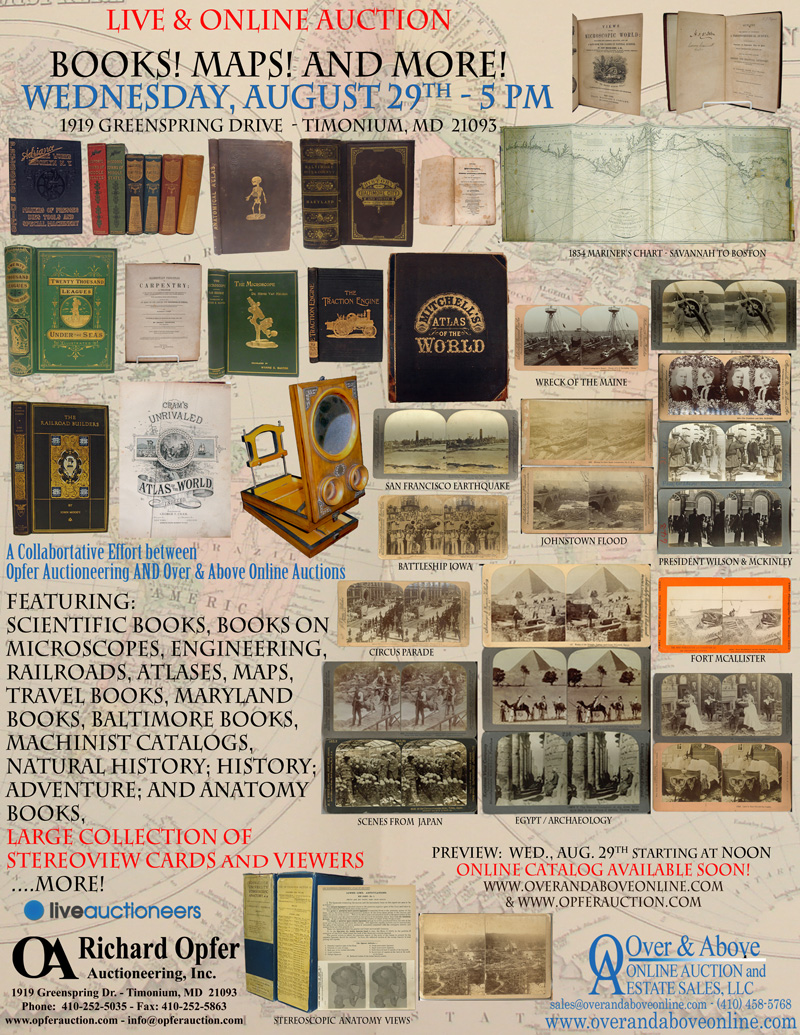 Want to know more details?
We will update this section as much as possible with more information.